Ministries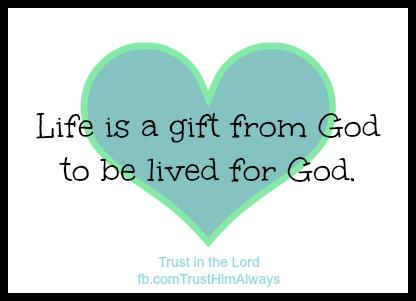 Gateway Adults
Adult Study Hour is at 9:30 a.m. on Sunday mornings in the auditorium. The class is taught by men of the church. The class has studied through Christian books, biblical topics, and books of the Bible. Presently the adults are going through a study of the Psalms.
Gateway Children (infants through 13 years old)
A Sunday School program is provided each Sunday at 9:30 a.m. The morning begins with Starting Gate where the children meet as a large group for singing, Scripture memory and birthday recognition. All our classes have dedicated and loving teachers who focus the students' minds on biblical truth, the gospel, salvation, and application of the Bible lessons.
Age groups and classes:
Infants through two year olds – "Introducing God's Word"
Three through six year olds – "Introducing God's Word"
Seven through nine year olds – "Learning God's Word"
Ten through thirteen year olds - "Exploring God's Word"
Summer One-Room School House During the summer months, in order to give teachers time for summer vacations, we run a multi-age Sunday School. All the children meet together with a teacher. The older children assist younger ones in topics and activities suited to all. Normal graded classes resume the first Sunday of September.
Kid's Time is an optional service for parents of three through five year olds during the sermon time. Children remain with their parents the first part of the service and then may leave with the teacher before the sermon. Kid's Time consists of a Bible lesson, prayer, singing, craft and/or guided play activities.
Gateway Youth (High School and College Students)
Sunday School Class The High School and College Class meets during the 9:30 a.m. Sunday School hour. The class, taught by Bryan Kemper, is studying through the books of the Bible.
Summer Youth Conference Riverside Youth Conference. Our 13-20 year olds participate in the annual youth conference in Riverside, CA the last weekend in June. Each year young people from California and throughout the United States and Canada get together at the California Baptist College campus for a weekend of challenging messages, fellowship and recreation.
Mission Trips & Community Service Our youth have taken several mission trips including assisting churches in Ridgecrest, CA, and Fresno, CA  as well as assisting those in the community and our own church on a regular basis.
Missions
In 2002, we at Gateway sent one of our pastors to serve in the Far East mission field. Many other churches and individuals have joined us in the financial and prayer support of this mission family.
A group of people (high school through adults)  from the church went to Lakeshore, MS to assist the Lakeshore Baptist Church in their mercy ministry of rebuilding homes and working in the food and clothing distribution center following Hurricane Katrina.
Community Outreach
Gateway participates in a number of outreach ministries in our community including:
Operation Christmas Child
Shepherd's Gate (both in Livermore and Brentwood)
Valley Pregnancy Center